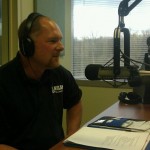 Our Philosophy:It's Simple: Better Service, Better Quality, Better Value.​
At Nelson Tree Service, we value your patronage. We are dedicated to maintaining the health of your trees as well as the value of your home and landscape. We believe that proper plant health care is part of an overall landscape plan.
We strive to educate our customers in the best practices, to provide outstanding tree service, and provide you with eco-friendly solutions. Offering more than tree trimming and removal, we are your Full Service Plant Health Care Solution!
​Our Goal:
To help you and your trees coexist in an ever changing environment. We offer an extensive line of services to help you achieve this.